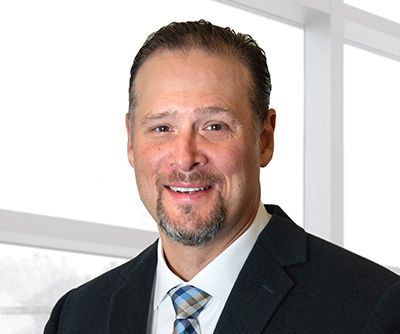 Specialties
First Visit Patient Forms
In preparation for your first visit, we will need you to complete your medical history and bring additional items. See the First Visit page for more information.
Andrew R. Fras, M.D.
Trauma
---
Office Location: Grand Rapids
To schedule an appointment with Dr. Fras in our Grand Rapids location call 616-685-2663.
Dr. Fras is an orthopaedic trauma surgeon specializing in post-traumatic joint reconstruction, including treatment of complex fractures of the pelvis, hip and other extremities.
He was born and raised in Flint, Michigan, and received his B.S. in Health Care Administration and his Master in Health Education and Promotion from the University of Michigan. He attended medical school at the Michigan State University College of Human Medicine and completed his residency in orthopaedic surgery at McLaren Hospital in Flint, Michigan. He also completed a fellowship in orthopaedic trauma at Vanderbilt University Medical Center in Nashville, Tennessee.
Professional Profile
Licenses/Certifications
Michigan State Medical License
Michigan Controlled Substance License
Education
Medical Doctor, Michigan State University, 2007
Fellowship/Specialty Training
Fellowship: Orthopaedic Trauma, Vanderbilt University Medical Center, 2012-2013
Residency: Orthopaedic Surgery, McLaren Hospital, 2007-2012
Professional Associations
Orthopaedic Trauma Association, Candidate Member
American Academy of Orthopaedic Surgeons, Candidate Member
Michigan Orthopaedic Society